Skin Whitening Cream 96% Natural 2 fl OZ jar
Superb Savings
Price:
$11.95
Out of stock
Weight: 2 oz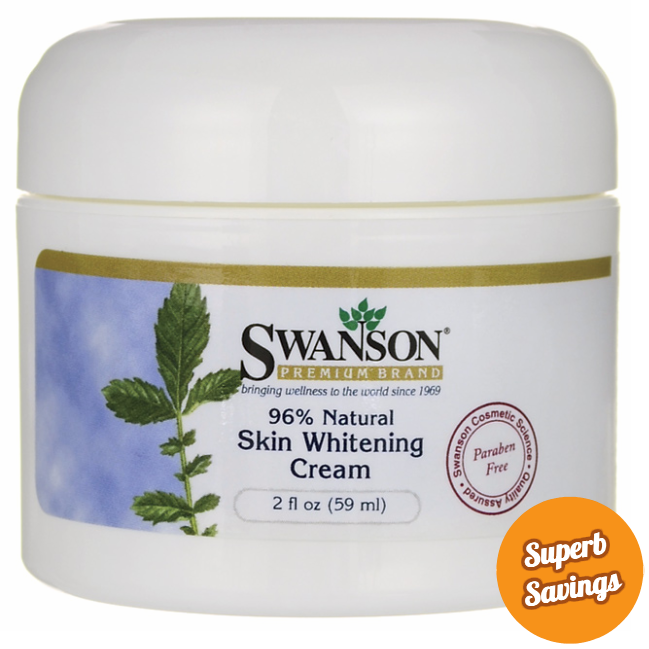 Customers also viewed these products
---
Description:
Help restore your skin's natural radiance with this newly-reformulated Skin Whitening Cream from Swanson Premium. Newly reformulated cream now paraben free and includes even more natural ingredients combining vitamin E with advanced lightening ingredients like:
Gigawhite, a plant-derived nutrient
Aloe barbadensis (aloe vera) leaf gel
Vitamin C
Vitamin B5
Vitamin A
Oregano leaf extract
Jojoba seed oil
cocoa butter
Shea butter
Rosemary leaf extract
and MORE! All in one powerful new formula from a trusted natural brand at a great price. Try this new formula today!