Multicolor 7Day weekly Pill Organizer 3x daily Portable Travel Case Medicine Box
Herbs accessories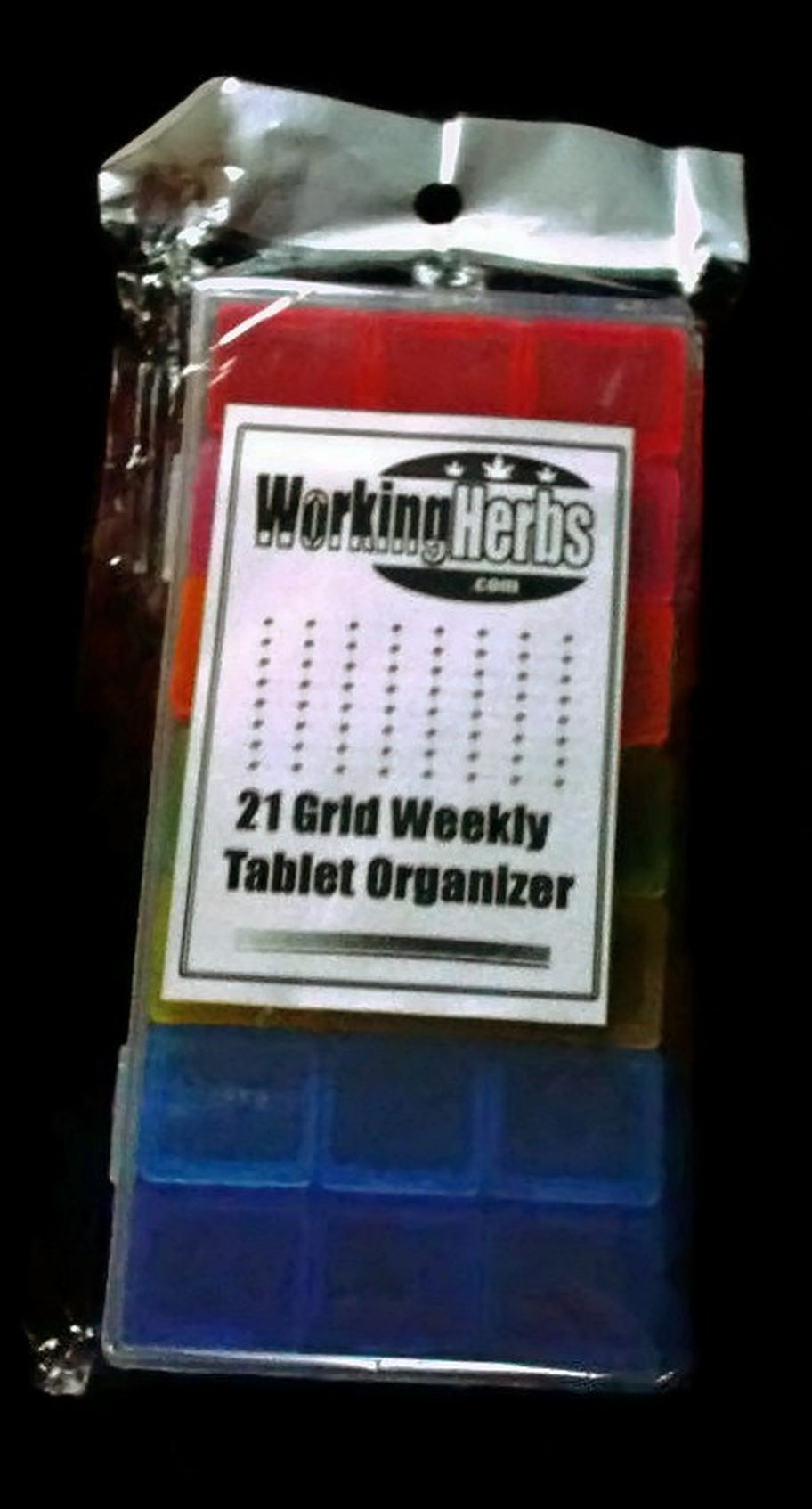 Customers also viewed these products
---
Description:
This is

A MUST HAVE

medicine and vitamin supplement accessory!
If you are like me and have loved ones that require important medication that is critical for them to take throughout each day. This simple accessory may just be a life saver. We designed this simple pill box organizer to make keeping up with you or your loved ones medications convenient and fast even when you are on the go.
Get serious about improving the results with your Vitamins and supplements!
As one of the owners of WorkingHerbs.com I am often asked what I personally like or take for a particular supplement. Clients and customers are looking for an edge in their natural healthy lifestyle. I will often stress to them that no matter what supplement or herbal alternative you are using the real edge is being able to stick to your plans consistently. With so much to do and keep track of in our day to day lives we can all often forget and skip taking Vitamins and herbal supplements. No one wants to lug around tons of different bottles each day because you do not have the time or the space to make this as easy and convenient as you need it to be in order to stick to the regiment and that can often lead to some of our customers missing out on the benefits of simply consistently taking the supplements they may have bought from us and made into convenient capsules.
Pill box Pill organizer features:
3 separate slots for each tray: of your 7 day week.
All 7 trays fit perfectly inside a clear container to keep
your pills or vitamins even more secure.
Vivid colors: to help you tell the different days of the week with ease.
Travel friendly: Both durable and light weight makes it easy to fit in with your stuff but large enough that it is easy to find in a pinch.
Add this helpful pill organizer to your accessories today and enjoy some of these benefits today.