100 pcs Disposable Filter Drawstring Flip Empty Teabags Herbs Loose leaf Tea Bags 3pt 54 x 2pt 75 inches
Herbs accessories
Price: $3.79
Only (3) left
Weight: 2 oz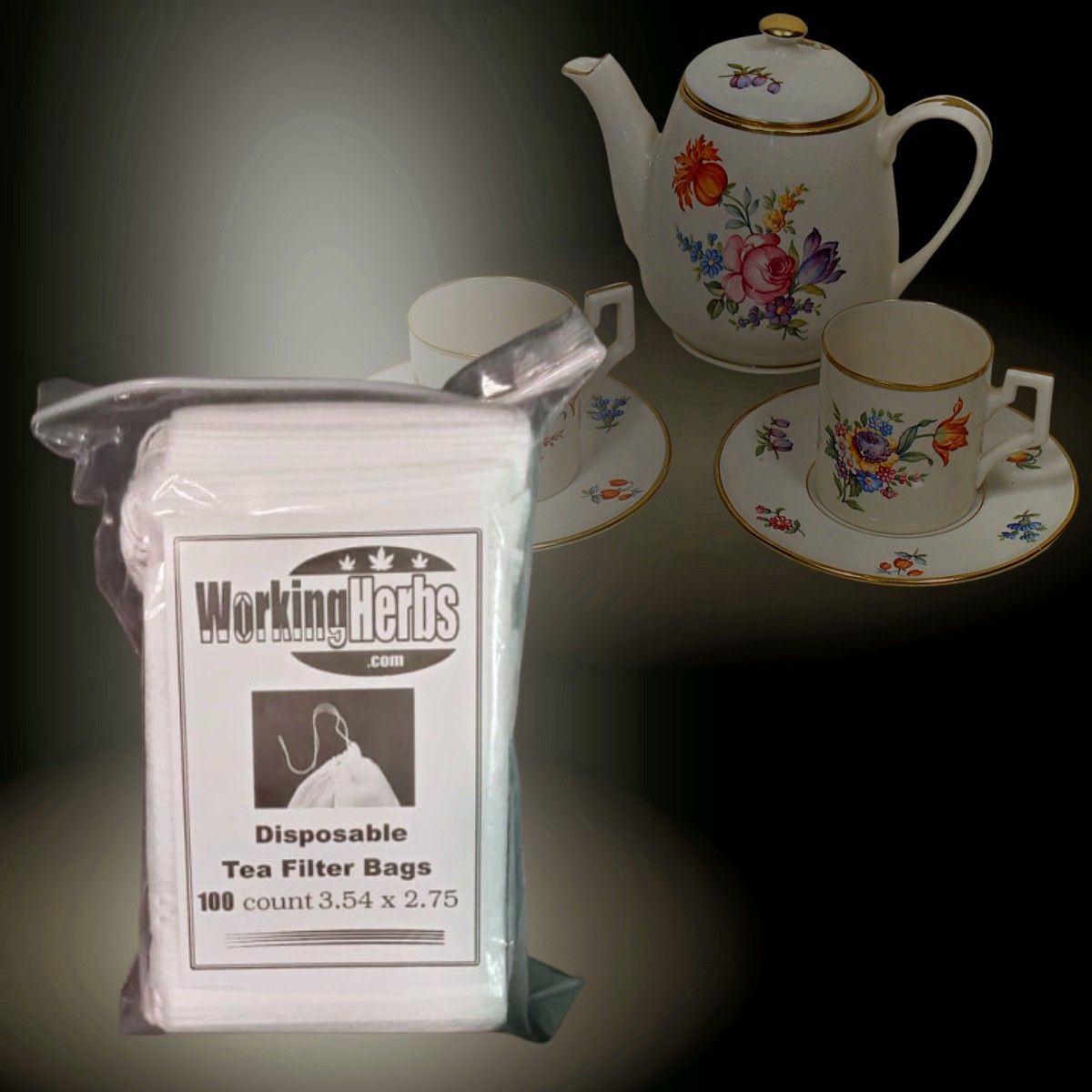 Customers also viewed these products
---
Description:
100 pcs Disposable Filter Drawstring Flip Empty Teabags Herbs Loose leaf Tea Bags
These empty disposable tea bags are perfect for use with
your choice of a custom blend of herbs,loose leaf tea
spices and more.
Disposable tea bags are perfect for when you just want to brew
one cup of your special custom blend fast. You can heat that single cup of water faster and add your custom blend to the cup for a strong infusion in minutes.
Every cup of tea you brew can have a fresh strong infusion
that can bring your blends to life.

( No more dull tea from a pot made ages ago. )

using disposable tea bags can be much more convenient because
there is
no strainer to clean
and these bags are sized great for easy filling
premium cotton
tea bags are environmentally friendly
Easily sealed with the convenient pull string. While tea bags
require a heat seal
Specifications:
3.54 x 2.75 inch
Material: Cotton
Color: as shown
go ahead buy your 100 pack and fill these bags with 4 grams up
to as much as a 9 grams mixture of your favorite loose leaf tea,dried
herbs or powders today!