Damiana Leaf (Turnera diffusa) powder 4oz bag
Herbs for libido
Price: $8.95
Only (3) left
Weight: 4 oz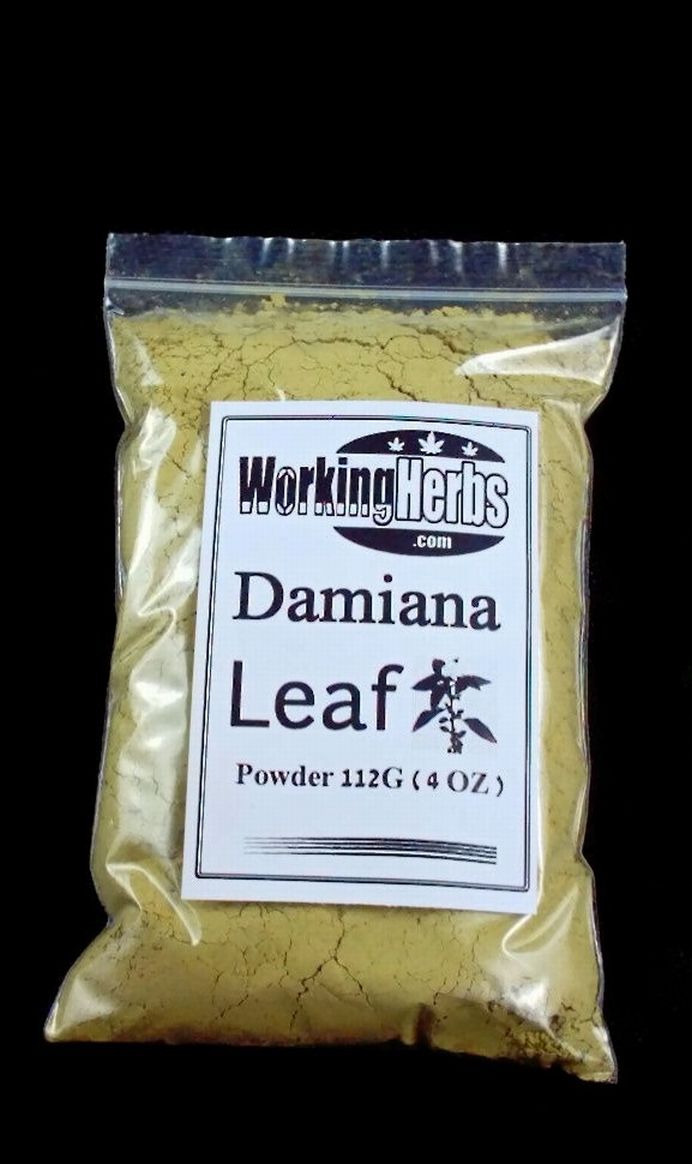 Customers also viewed these products
---
Description:
Damiana Also known as Turnera Diffusa
is a small, aromatic shrub native to Central America, South America, Mexico, the Caribbean and California and other parts of the southwestern united States. Damiana has a rich history dating back hundreds of years of being used by the local people to make a sweetened tea. While Damiana has been used for medicinal purposes such as Headache,Asthma and digestive aid this plant is most noted as an Aphrodisiac for both men and women. The results of a 2009 ethnopharmacological study by Mexico's National Institute of Psychiatry support the folk use of Damiana as an aphrodisiac. They also point to the herb's possible therapeutic properties in the treatment of sexual dysfunction. This pro-sexual effect is attributed to the mechanism of action of compounds called flavonoids, which are found in Damiana leaf.
Damiana is also a traditional ingredient in Mexican liquors. In fact, the herb was reputedly used as the key flavoring agent in the liquor used to make the original margarita. Due to a reputation for rousing excitability, Damiana is not allowed in some regions of Mexico to this day. Damiana is also claimed by many to heighten and prolong the excitement of adult situations.
Preparation:
Our Damiana is in powder form and is often made into a sweetened tea and or added to juice or your preferred beverage. This powdered form can also be used in capsules as well.
Dosage:
The typical dose of Damiana is actually 2-4 grams to experience the desired effects and that is why we only sell Damiana in slightly larger 2 OZ ( 56 Grams ) and 4 OZ ( 112 Grams ) sizes.
This information has not been evaluated by the Food and Drug Administration. This information is not intended to diagnose, treat, cure, or prevent any disease.