Pine Tar Soap 5oz bar
Superb Savings
Price:
$3.49
Out of stock
Weight: 4 & 47/50 oz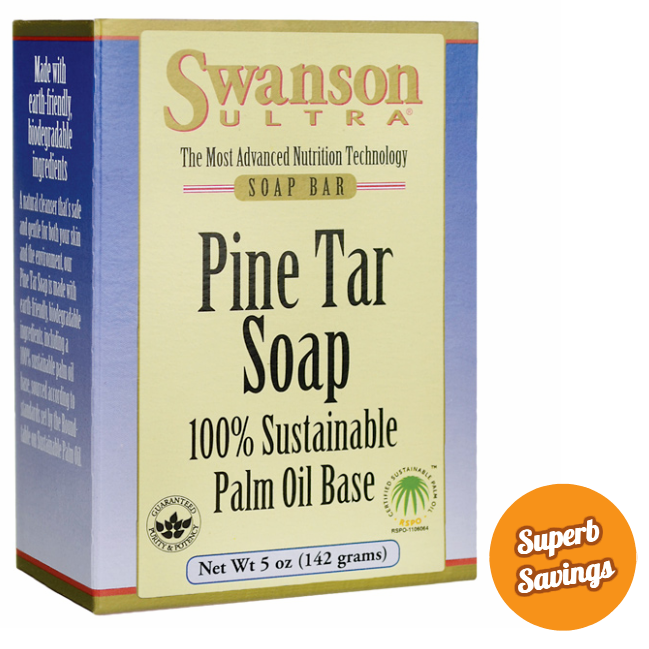 Customers also viewed these products
---
Description:
Take a trip back to a simpler gentler time and place with Pine Tar Soap. Pine tar soap is a powerful but gentle cleanser with no harsh chemicals and synthetic detergents added. Pine tar soap has been a popular favorite natural cleanser for more than a century in certain cirlces. This old standby is trending more and more each day with a new generation of fans as a natural, paraben-free cleanser that's safe and gentle to use, with no artificial scents, antibacterials or other harsh chemical additives that can irritate sensitive skin.
It does not matter how dirty that little job may have been that you just finished Pine tar soap has you covered because it is proven to be a powerful cleanser brought over by early European settlers to the states and used regularly in cleaning after rugged jobs on the farm and to this day many men prefer to use it as a cleaner after working in jobs like agriculture, construction and Mechanics. Made with pure, natural ingredients, pine tar soap rinses away clean with no lingering fragrance, leaving your skin feeling moisturized and refreshed. Pine tar Soap is very powerful but surprisingly gentle enough and often preferred by our customers with sensitive skin needs such as Psoriasis, EcZema. So give Pine Tar soap a try today and find out if it can be an effective alternative from soaps with harsh chemicals for you and your family.
This information has not been evaluated by the Food and Drug Administration. This information is not intended to diagnose, treat, cure, or prevent any disease.