Pea Protein Non-GMO 100% Gluten Free 1LB pouch
Protein powder
Price:
$12.95
Out of stock
Weight: 1 lb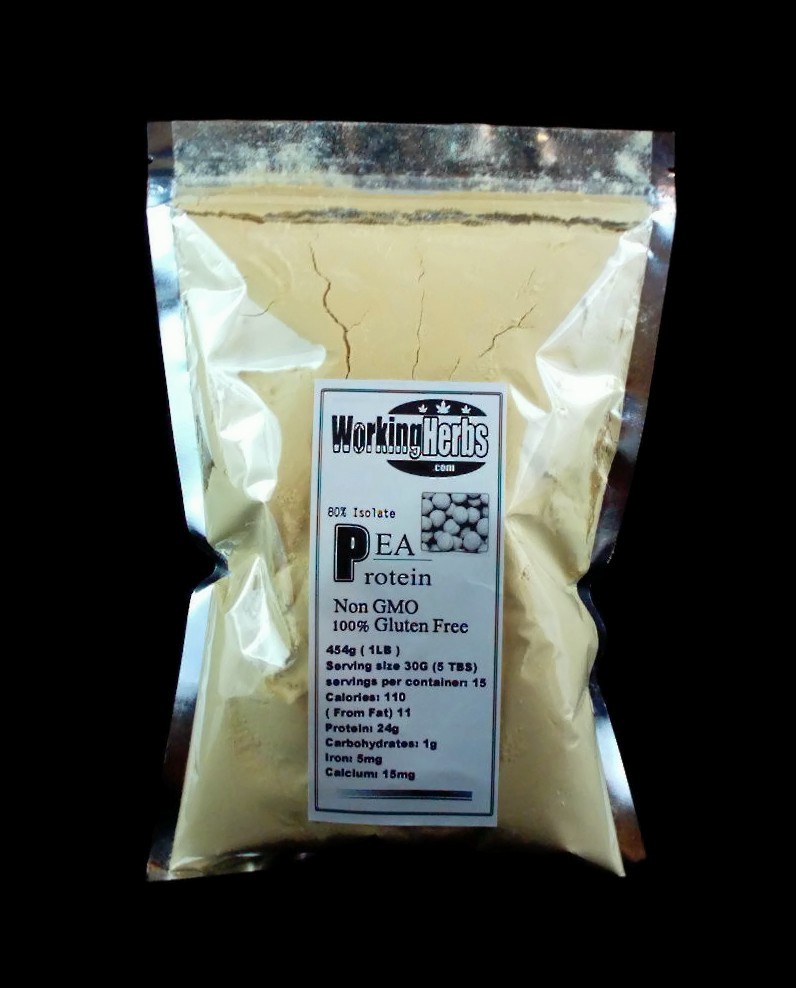 Customers also viewed these products
---
Description:

Our Pea Protein is 100% Pure Non-GMO Pea Protein Isolate made from yellow peas (Pisum sativum). Pea Protein is a wonderful complete source of Vegan friendly protein that is HIGHLY digestible by the human body. PEA protein is often referred to as the greener protein supplement source with a generally more dense protein concentrate than whey. Unlike other popular sources of protein such as whey protein which is dairy based and only absorbed by the body 65 - 75% according to several medical studies. PEA Protein can be absorbed a whopping 85 - 95% and that means more nutrients and amino acids delivered to your body for building muscles and faster recovery from intense exercise.
Because our PEA protein supplement is 100% plant based not animal or dairy based it is hypoallergenic making it a better supplement for people who are lactose intolerant or have been known to have an allergic reaction to rival whey protein supplements. Because our PEA protein is entirely plant based isolate it is rich in other nutrients that naturally occur in PEAS such as iron, Calcium and even fiber that may help fight off cravings for people using it as a protein supplement along with a somewhat restrictive diet to reduce their weight.
Preparation:
We personally use approximately 30 grams (2 Heaping tbs) of this protein powder with 12 - 16 oz of water or juice.
NOTE: There are no artificial flavors or sweeteners added to our PEA Protein supplement and if you have not tried Pea Protein before some people find it slightly bitter to the taste. We recommend using some of the natural sweeteners found on this site such as Stevia Extract. Which has zero calories and is also plant based and also some of the Stevia based flavored sweeteners found here on our website as well in order to enhance the taste of the product while not adding calories that you may not want in your healthy diet.
This information has not been evaluated by the Food and Drug Administration. This information is not intended to diagnose, treat, cure, or prevent any disease. Individual needs may vary, so it may be best to discuss any supplementation with a physician. This product is not intended for pregnant or nursing women.