SweetLeaf Water Drops Stevia Water Enhancer Strawberry Kiwi
Natural sweeteners
Price:
$4.89
Out of stock
Weight: 2 oz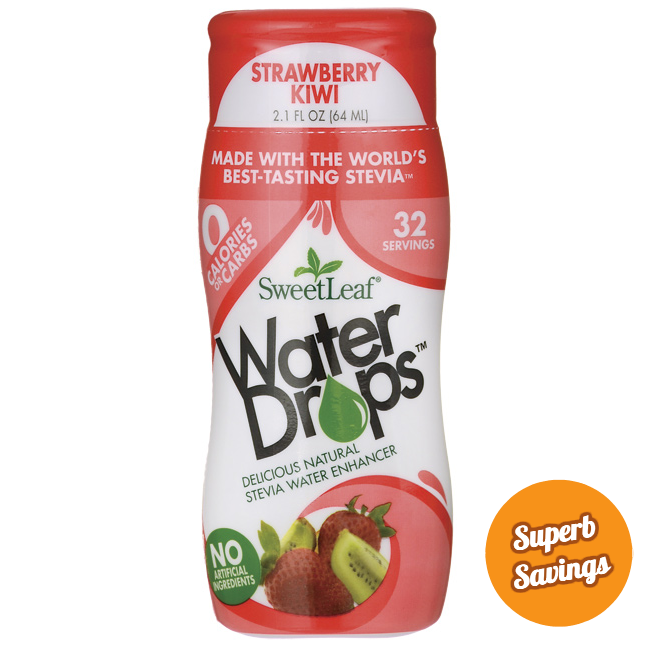 Customers also viewed these products
---
Description:
Add a delicious fruity flavor to your beverage with SweetLeaf Water Drops natural stevia water enhancer. In a yummy Strawberry Kiwi flavor, it's a guilt-free treat with no calories or carbs! Stir into your water for great hydration, taste and refreshment. Plus, it's great on the go and has no artificial ingredients.
NOTE: We personally use this with our Various Teas on this site like Hibiscus, Ginger and Ginseng. This is a zero carbohydrate sweetener with no artificial flavors. Great for use as an alternative to sugary sodas and small enough to take with you on the go. Sweetleaf is a well recognized brand and we personally hand selected some of our personal favorite flavors from them to sell on our website at a great price.