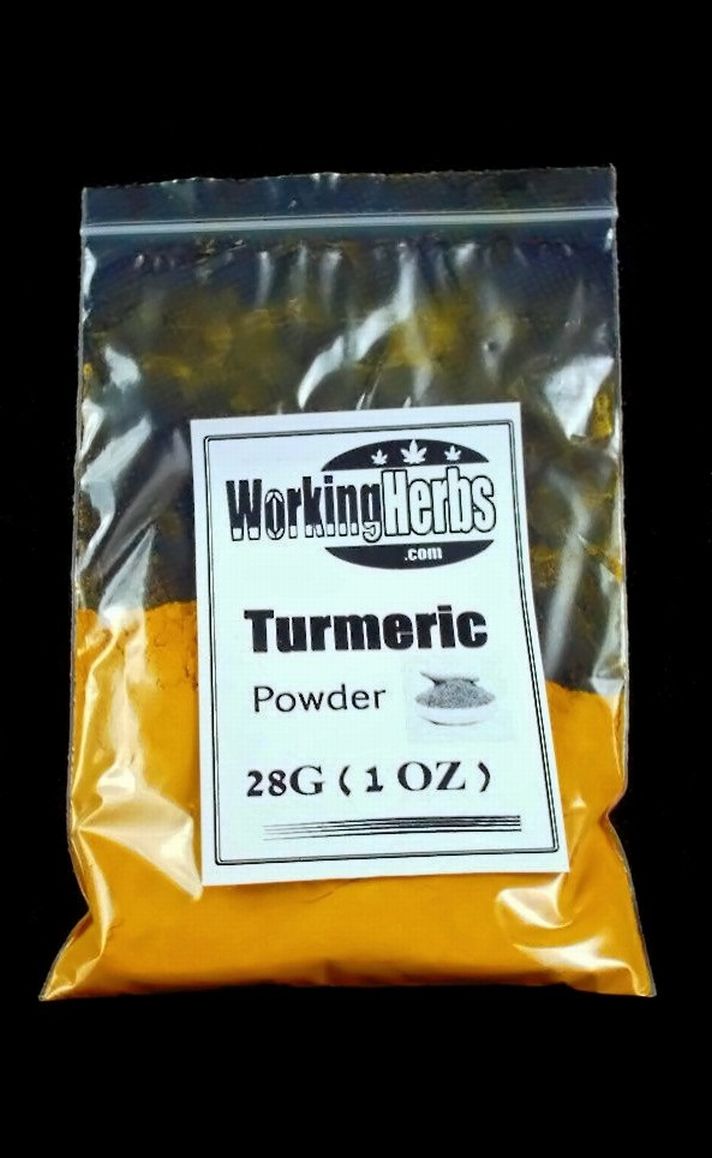 Customers also viewed these products
---
Description:
Turmeric also known as Curcuma longa is a close cousin of Ginger botanically, the vivid yellow color of this popular spice has garnered the attention of herbal enthusiast and been a big part of both Chinese and Indian tradition for thousands of years. Turmeric has a wide range of properties that made it one of the most popular medicinal herbs available.
Turmeric Benefits:
anti-inflammatory
Weight loss diets: as a natural appetite suppressant.
Anticoagulants/Antiplatelets
Arthritis management
Diabetes management: curcumin in turmeric can aid in activating AMPK which can improve insulin sensitivity.
Cholesterol regulation: because Curcumin helps with oxidative stress which can cause build up of LDL levels due to this damage in the arteries.
Pain relief benefits
Preparation:
Our powder can be used to add spice to your favorite dishes. Turmeric is a key ingredient in yellow rice and also curry and many other Indian dishes. Turmeric can also be taken in gel Caps and used in blends to make tea in some cases.
Turmeric is a powerful go to herb that has been looked at extensively for its many health benefits so try adding some of our 100% natural Turmeric to your diet today!
This information has not been evaluated by the Food and Drug Administration. This information is not intended to diagnose, treat, cure, or prevent any disease.