Nettle Leaf powder 1oz bag
Herbs for libido
Price: $1.95
Only (5) left
Weight: 1 oz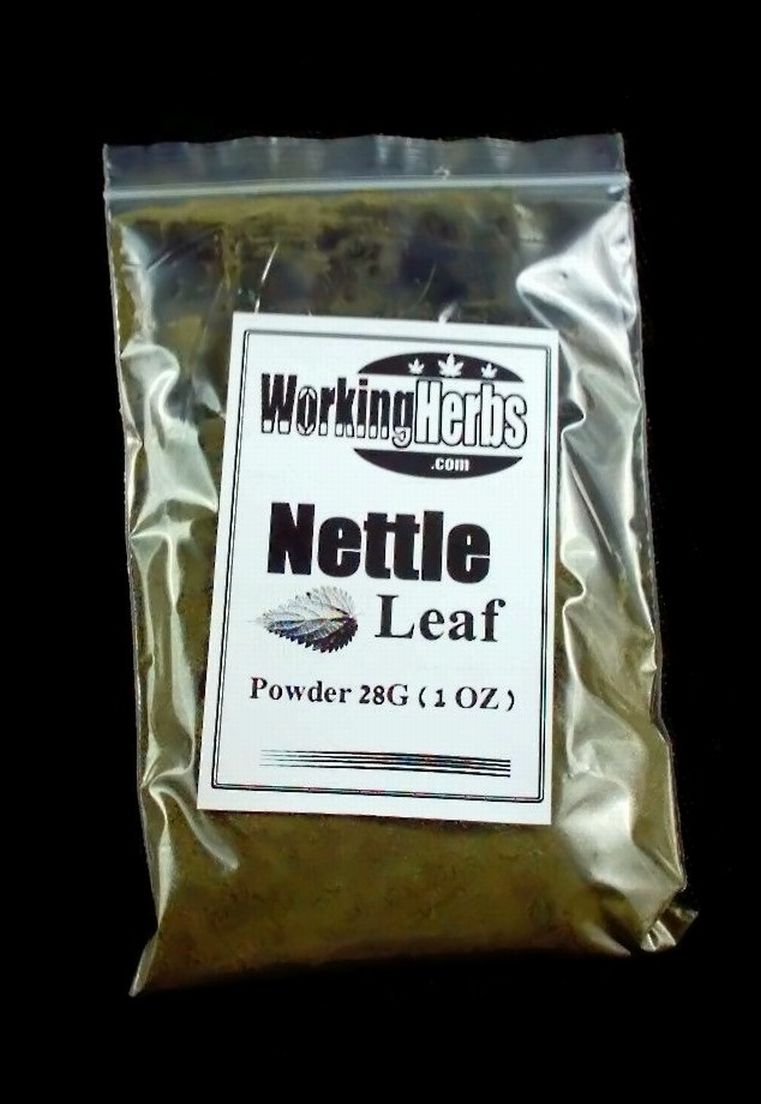 Customers also viewed these products
---
Description:
Nettle leaf is also known as Urtica dioica. There are many species of this plant but this is the preferred species of Nettle. There is a history of use of the nettle leaf dating back as far as ancient Greece. Today Nettle leaf is still used medicinally as an aid in prostate health, Hormonal support and Urinary tract health. Nettle or also sometimes called stinging nettle is one of the first plants to bloom in spring and is associated with many health tonics ( used for energy and focus ) as well.
Nettle leaf is packed with antioxidants and some natural chemicals that are raw materials converted by our bodies into critical aids against allergies, colds, topically with creams for Eczema, bladder infections, hormonal imbalance and more. There are several studies advocating the use of nettle leaf most notably some of the
medical research done and published recently by Penn State University
. Here at Working Herbs we sell a dried powder form of Nettle leaf that is 100% pure and we hope you will add to your natural health and wellness regiment.
Preparation:
Our powdered Nettle can be used in Teas as well as smoothie drinks. Many of the popular green colored smoothies that are on the markets now use lower concentrations of nettle leaf to give them that natural green coloring. The powder can also be extracted topically with alcohol and used for rashes and to treat joint pain.