Moringa Leaf powder (Moringa oleifera) 1 oz bag
Herbs for health
Price: $2.49
Only (5) left
Weight: 1 oz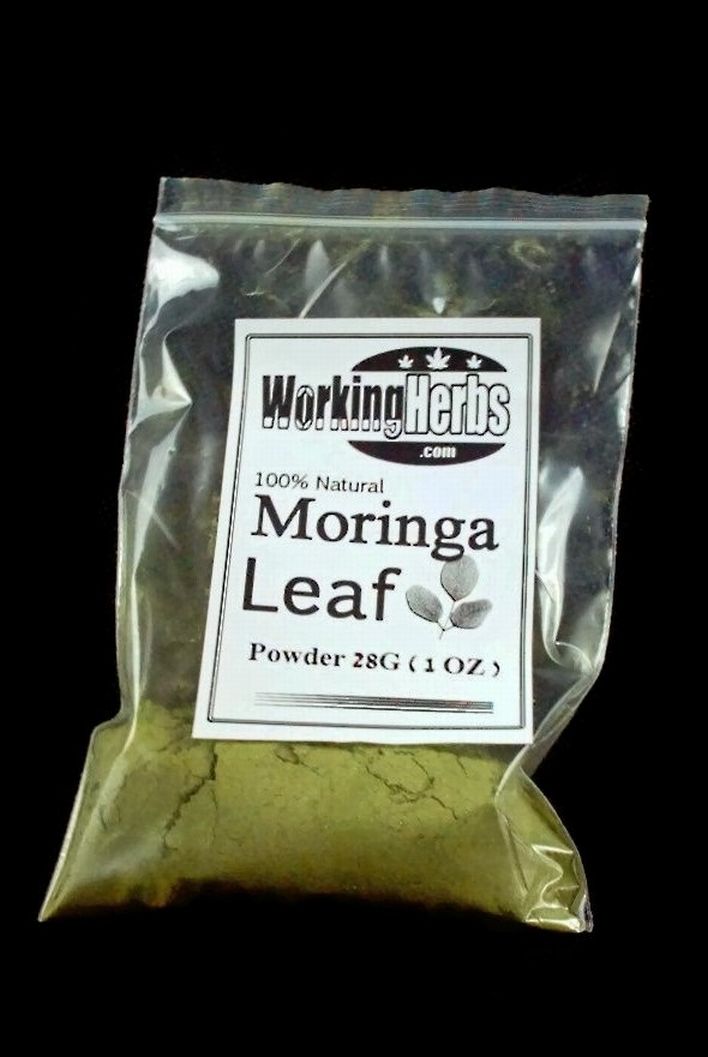 Customers also viewed these products
---
Description:
Moringa Leaf
One of the most Powerful source of nutrients on the planet!
The Moringa tree is said to have originated in India. Moringa has a rich history dating back thousands of years in India as both an Abundant source of nutrition ( with over 90 nutrients ) and a robust curative featured heavily in the ancient Ayurvedic medicine tradition. Moringa is also known as "The Miracle Tree," in some cultures and Moringa is said to be effective in aiding upwards of 300 conditions and maladies.
In ancient India, Maurian warriors were fed Moringa leaf extract at the war front to provide them with extra stamina and strength. Today the Moringa leaf can be found in many popular green smoothie drinks. Moringa is also used in lotions and shampoos as well. Oil from the pods of Moringa are also used as an economical bio-feul alternative.
Moringa is one of the only green trees available whose leaves boost all 8 Essential Amino acids. Just take a look at some of the other amazing nutrient comparisons below.
Preparation:
Our Moringa Powder can be used as part of a super green smoothie and also mixed to make a high nutrient tea. Moringa is also often sprinkled into soups to add a powerful nutritional boost to them as well. We think the amazing Moringa tree should be a part of every serious health enthusiasts supplement and diet plan.

The statements made on this website have not been evaluated by the FDA (U.S. Food & Drug Administration). Our products are not intended to diagnose, cure or prevent any disease. For education and research purposes only.