Cascara Sagrada Rhamnus purshiana Powder 1OZ bag
Herbs for health
Price:
$1.49
Out of stock
Weight: 1 oz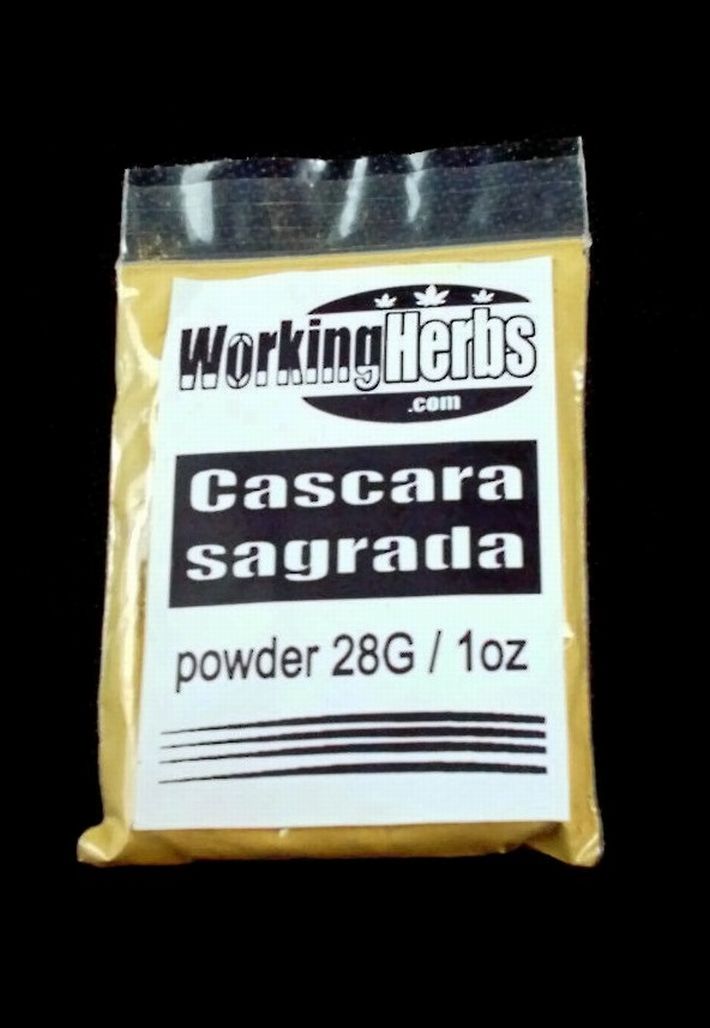 Customers also viewed these products
---
Description:
The Cascara Sagrada herb has been used for hundreds of years as a natural laxative. Cascara Sagrada is known by many different names including Rhamnus purshiana, Bitter Bark, Buckthorn, California Buckthorn, Cascara Sagrada, Chittem Bark, Dogwood Bark, Purshiana Bark, Rhamni Purshianae Cortex, Sacred Bark, Sagrada Bark, Yellow Bark, Frangula Purshiana.
Introduction
Cascara sagrada, which translates as "sacred bark", is a deciduous shrub of the American Northwest, ranging from northern California to the Alaska panhandle in moist forests below 5,000 feet (1,500 m). It is also located in the Rockies of Idaho and Montana. The herb is harvested in the form of quills and pieces of bark. Cascara Sagrada should not be used fresh and must be aged for at least a year to break down its anthrone chemicals.
Constituents
1,8-dihydroxy-anthracene derivatives (in the aged bark), aloe-emodin, frangulin-emodin, flavonoids, and tannins.
Parts Used
Properly aged bark (generally 1 year)
Typical Preparations
Capsules and extracts. Teas are hard to drink but have a gentler laxative action.
Summary
I have personally used the powder we sell in a capsule form and found it quite effective as a laxative and to Detox. I recommend consuming liquids as well as fiber to enhance it's effects. Cascara sagrada has been used as an ingredient in sun screen products, as well as a flavoring agent in foods such as candy, frozen dairy desserts, and baked goods recently as well.
Precautions
For occasional use only as it is a bulk forming laxative and should be taken with adequate fluids. You should not use Cascara Sagrada or any other laxative if you have appendicitis, Crohn's disease, or ulcerative colitis. Not recommended for children under 12. Cascara sagrada is not known to be safe for pregnant women and nursing mothers.
This information has not been evaluated by the Food and Drug Administration. This information is not intended to diagnose, treat, cure, or prevent any disease.