Ashwagandha Root Indian Ginseng 500mg 30 gel caps bottle
Herbs for blood pressure
Price:
$4.85
Out of stock
Weight: 1 oz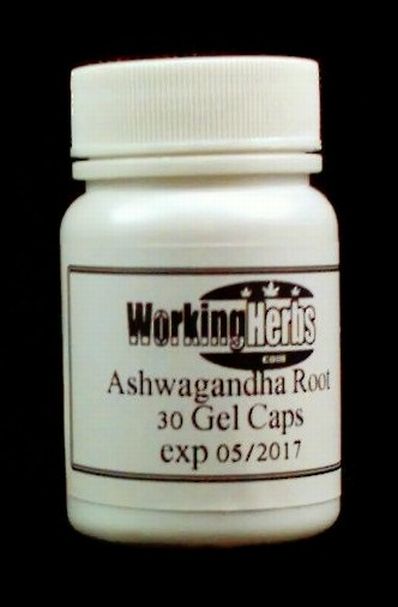 Customers also viewed these products
---
Description:

Ashwagandha also known as Indian Ginseng and Withania somnifera ( winter cherry ) is one of the world's most powerful adaptogens, used traditionally in Ayurvedic herbalism to help the body adapt to physiological and psychological stress. Ashwagandha has been used throughout India for thousands of years as a rejuvenating tonifier ("rasayana" in Ayurvedic herbalism), and has been included in the writings of many scholars. It was widely used to support vitality in people of all ages, including children, and to enhance reproductive function in both men and women.


Ashwagandha health benefits:
enhances your bodies ability to fight against cancer
Aids your body in regulating insulin to fight diabetes
has anti-inflammatory properties
Helps with pain related to arthritis and rheumatism
The adaptogenic effects provide help with asthma
The adaptogenic effects can help regulate hypertension
Stress relief from the day to day challenges of modern life is a popular benefit of this herb
Ashwaghanda is rich in antioxidants

Ashwaghanda is among the most respected botanicals in the 5,000- year-old Ayurvedic herbal tradition. Ashwagandha is often compared to Asian ginseng because it is such a powerful adaptogen that can aid your body in finding a healthy balance and regulating critical functions that may be at risk due to external stress..
Preparation:
our Ashwagandha is 100% pure root placed in a kosher capsule for easy on the go use. Each cap is 500MG and the recommended dose is 1-2 capsules 1 - 2x daily.
This information has not been evaluated by the Food and Drug Administration. This information is not intended to diagnose, treat, cure, or prevent any disease. If you are pregnant or breastfeeding do not use this product.