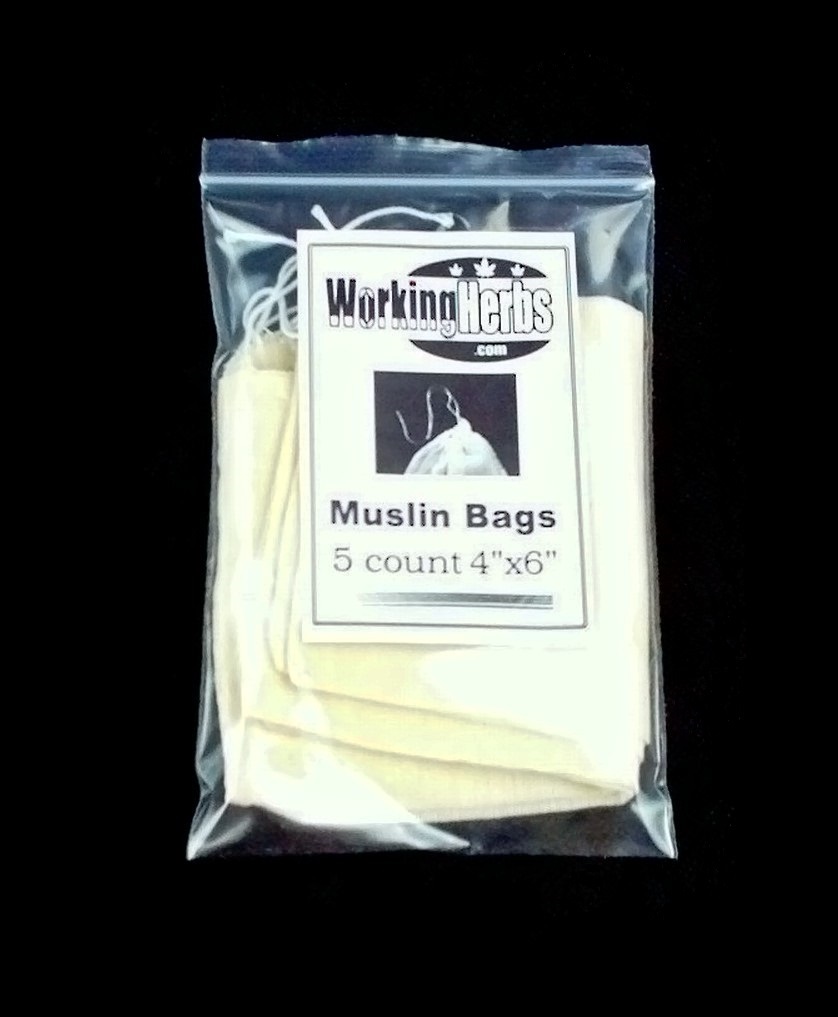 Customers also viewed these products
---
Description:
Features:
Size: 4"x6"
Quantity: 5 Pieces
Color: Natural (ivory) in color.
Made of 100% virgin cotton using no toxic substances.

These bags are great for making larger or more concentrated smaller servings of teas using the herbs found here on this website that are typically prepared as teas such as blue lotus, Hibiscus and Mint. They are reusable as well and on a personal note we will often make some of the same tea blends using the same bags refilling multiple times

Please allow 1/4" differences due to manual measurement.