Kava Kava 10:1 extract 450mg 30 capsule bottle
Herbs for anxiety
Price:
$10.95
Out of stock
Weight: 1 oz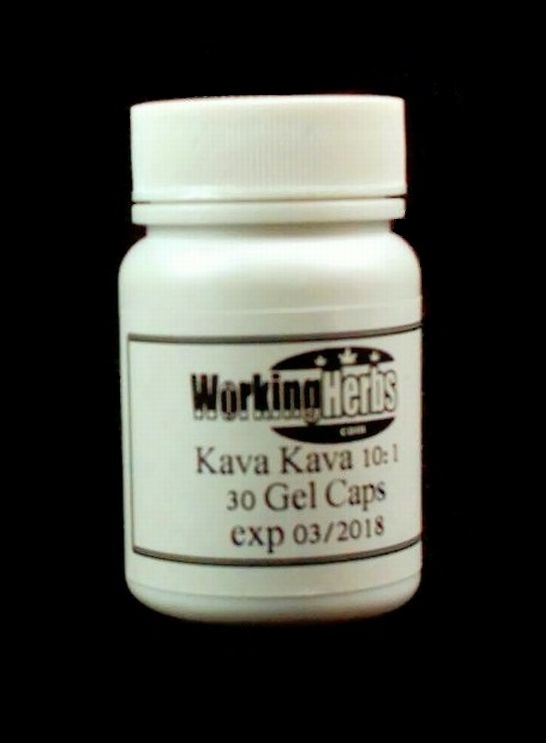 Customers also viewed these products
---
Description:
Kava Kava Extract 450 mg - 30 Capsules
( from Vanautu Fiji islands. This is widely respected as the best Kava in the pacific islands )
About this herb:
Kava has been used for centuries by people native to the islands of the south pacific. It is a natural muscle relaxant and can also produce a calming and relaxing state of being. I personally use this Kava as a sleep aid and it helps me calm down before bedtime and enjoy some of the most relaxing and rejuvenating sleep ever. While herbs can have different effects on different people my personal experience is that I wake up feeling more rejuvenated after even an hour or 2 less sleep than usual with just one of these capsules before bedtime.
Easy to swallow capsules made fresh
powerful 10:1 Kava Kava extract 100% pure Kava with no additives or fillers inside a gel Capsule.
This is some of the strongest Kava available put into capsule form by us for your convenient use. We also offer a 1OZ powdered form if you would like to add it to a beverage or customize your servings.
We only use capsules that are:
100% Preservative Free
Kosher Certified
Allergen Free
Gluten Free
Non GMO
Halal Certified
FDA Disclaimer
The above statements have not been evaluated by the Food and Drug Administration. This product is not intended to diagnose, treat, cure, or prevent any disease.
Please Note: The material on this site is provided for informational purposes only and is not medical advice